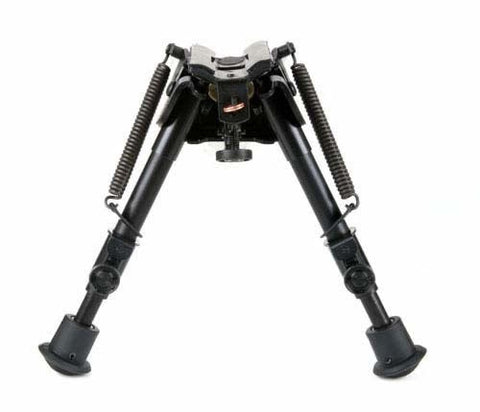 Harris Swivel Bipod 6 - 9 inches
Quick and light this bipod attaches to the sling swivel by a screw-up clamp. It has been manufactured from heat treated and hardened alloys. Series S bipods rotate to either side for instant levelling on uneven ground.
Designed for shooting off the bench. Height adjustable from 6-9 inches.
"Superior Design and Workmanship"
Attaches or detaches in seconds
Positively will not change point of impact
Quick folding or erection
Attachment permits normal use of carrying sling
Fits practically all bolt action rifles
Tags: No tags
---
We Also Recommend