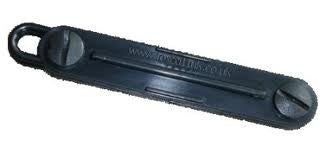 Fox Calls
The tiny ridges along each side of the fox call make it easy to hold it in your mouth, keeping your hands free to hold your gun. All sounds can be made by biting down on the fox call with varying degrees of pressure, and also by altering how hard or soft you blow.
The fox call comes complete with a quality lanyard and being just 89mm x 15mm, it is small and compact and can be stored almost anywhere so it's ready for when you need it.
The fox call can make a whole variety of sounds to fool even the wisest of foxes. By biting down harder on the fox call, the pitch of the sound is raised. The sound and volume can also be varied by blowing harder or softer.
Tags: No tags
---
We Also Recommend