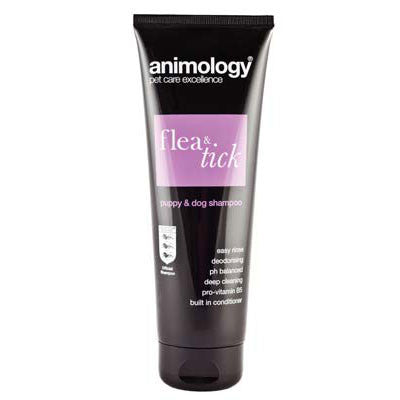 Animology Flea & Tick Shampoo (250ml)
For dogs that suffer from fleas and ticks this shampoo is ideal. Suitable for use on all types of dog coat, this shampoo helps remove fleas and ticks and soothe irritated skin. Infused with the Animology 'Medicated' scent.
Animology shampoos have a mild yet deep cleaning action that removes dirt and odour without stripping the coat of its essential oils. Easy rinse technology keeps washing time to a minimum, and built-in conditioners and Pro-Vitamin B5 help improve the health, strength and condition of the coat.. The shampoos form part of the multi-award winning portfolio of grooming products that has sold over 1 million bottles and are used by top groomers, show dog owners and thousands of dog owners around the world for good reason; Animology leaves dogs looking, smelling and feeling simply wonderful.
---
We Also Recommend